Lignano is a touristic sea-side resort surrounded by nature, on a small Adriatic Sea peninsula, between the cities of Venice and Trieste and in between River Tagliamento and Marano Lagoon. Lignano has an 8 km golden sand beach, entertainment and amusement parks, water parks, sport clubs and facilities, bicycle tracks and tennis courts, golf fields, Spa and Beauty centers, promenades along the beach along which you'll find plenty of shopping malls and fashion stores, apartments and hotels are stretching along the beach promenade. All accommodation facilities in Lignano as well as holiday villages and villas are at European standards and their service is always the best. Lignano has a Marina where more then 5000 boats and yachts can dock.
Nightlife is full of opportunities at Lignano, tourists have discos, dancing clubs and refined bars and terraces along the coast, right next to the beach and sometimes on the beach. There are plenty of other services in Lignano like Aquagym courses, large green parks and amusement centers for your children, outdoor concerts at Alpe Adria Stage
Since over 20 years, Lignano is rewarded with the "Blue Flag Award" representing Lignano's environmental concern and awareness, clean beaches and purity of its marine waters.
The city of Lignano is divided into three distinct areas or neighborhoods: Lignano Sabbiadoro, the historical centre of Lignano, Lignano Pineta and Lignano Riviera
Lignano Sabbiadoro
Lignano Sabbiadoro has its name from golden sand beaches (sabbiadoro meaning golden sands in Italian language). The sea is calm and has a sandy flat bottom, lacking high waves almost entirely in the summer season. This is why Sea-side at Lignano makes it ideal for your kids to have fun on the beach and bath in the Adriatic Sea. You can relax at Lignano by being active, playing volleyball on the beach, beach football or beach tennis.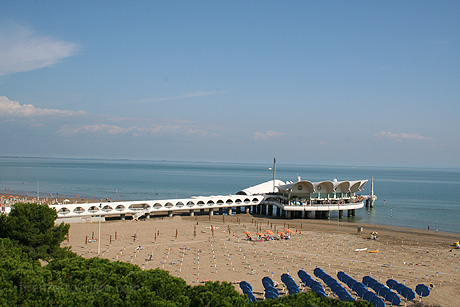 Beach at Lignano Sabbiadoro and The Large Terrazza
Lignano Pineta
Lignano Pineta exists today because of a business initiative taken by the count Carlo Alberto Kechler in the '50s, when a modern spiral shaped urbanistic project was designed by architect Marcello D'Olivo. The name of Pineta comes from the dense Pine tree forest surrounding the area. There are famous people who spent their holidays at Lignano Pineta, people like Ernest Hemingway which called the resort: "Italy's Florida". Here, at Pineta you can practice windsurfing and swimming, you can hire hydro bicycles or canoes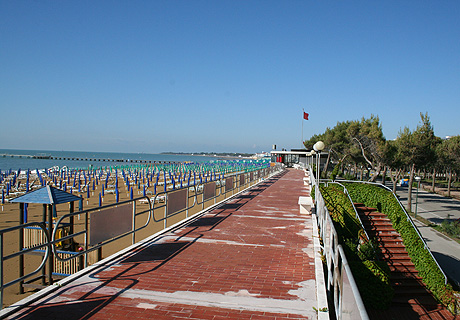 Lignano Pineta Beach
Lignano Riviera
Lignano Riviera is an area of Lignano surrounded by nature, beach and the pine trees. Here you'll be discovering the golf club of Lignano, the Punta Verde Zoo and the Spa.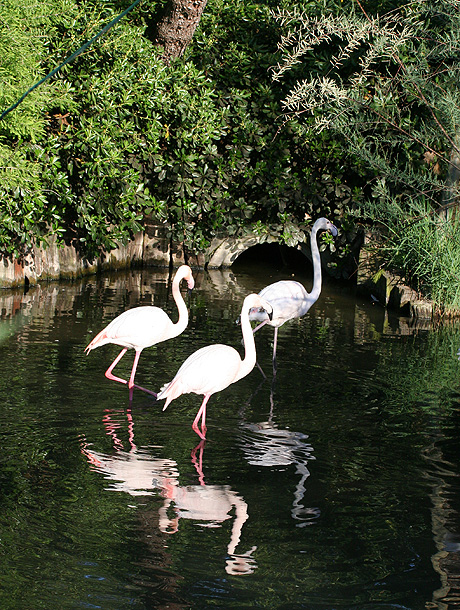 Punta Verde Zoo Lignano Riviera
Go to top